Develop their cognitive abilities in a very exciting way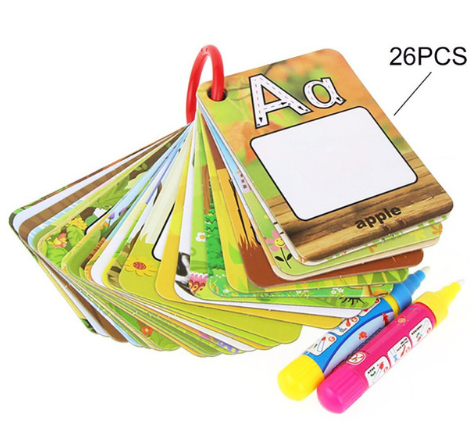 This Cognitive Puzzle Cards is a great way to develop their cognitive abilities while they are young and it will help them to be familiar with abc. 
It is specially destined to be drawn by your kid with its corresponding letters such as a for apple. The ink from the pen is non-toxic and made out of water that can be easily removed.
The card has special feature wherein the drawing from the water pens are removed automatically after a while. Wherein they can enjoy to do it as much as they want. Learning and fun at the same time!