10pcs. Breast Nursing Pads
Prevent leaks & uncomfortable wet clothes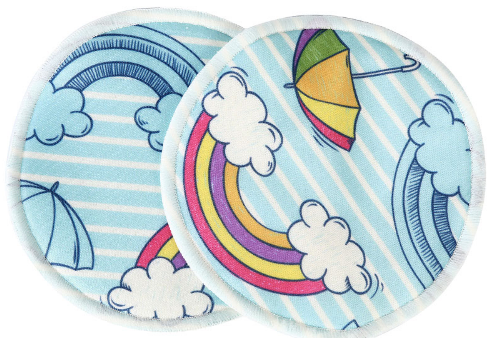 When we are in the phase of feeding our baby after birth there are times that milk leaks and makes our bra & clothes wet which is really uncomfortable.
Breast Nursing Pads will really do the job to prevent all of this from happening. It is reusable that would saves you money which is ways welcome!
Easy to place, remove and is made with sofy cotton that provides comfort and prevents irritations.
BENEFITS:
Saves Money - It is reusable that which saves you money for the whole period of lactating because you won't be constantly buying pads.
Saves Time & Effort - It will help you to have less less laundry to wash that is really tiring and time consuming
Mother & Baby-friendly - It is made up of  waterproof solid PUL with TPU coating