Fashionable way to carry our baby safely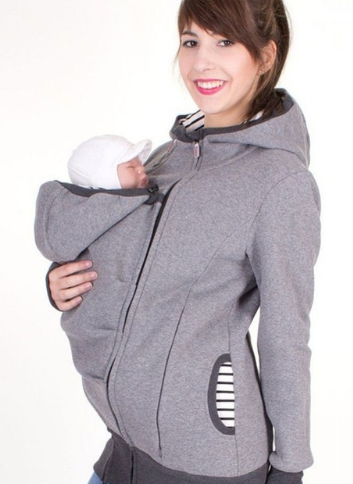 It will be very convenient for us parents to be able to carry our babies without stressing out much force. It will also be more convenient & safer for our baby to be carried in this style rather than being carried by hands that might slip out when tired.
This Hoodies Infant Carrier is made out of durable, soft & breathable materials such as cotton & polyester.
It is easy to wear that would provide warm to both parent & baby to prevent diseases such as colds & cough
BENEFITS:
Convenient & Safer - It will aide parents to help themselves from stressing much force that may cause body pains. It is also much more safer for the baby to be carried around in a smooth and comfortable cloth
Trendy & Fashionable - Designs are made out to match the trends of this era that will surely bring bright vibes for both parent and baby
Hoodies & Warm - Specially made to protect and warm the baby to prevent coughs and colds
Size Chart