Manual Breast Feeding Pump
Prepare a nutritious milk for your baby even you're not around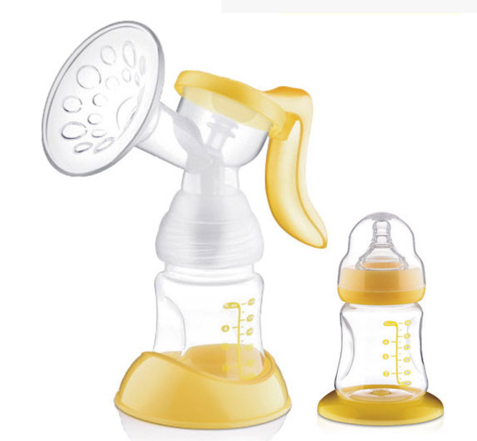 As a mom you also have responsibilities that would separate you and your baby. There are times that you need to go out for work, groceries, meetings and other stuffs that would leave your baby no milk to drink when they get hungry.
Rest assured because Manual Breast Feeding Pump will aide you to provide milk even you're not with your precious baby. You can manually pump it to get milk from your breast that can be used later.
Using breast pump increases the supply of milk in women and It can prevent engorgement and sore nipples.
BENEFITS:
Convenient & Beneficial - It is proven & tested that using breast feeding pump provides more milk production for women's breast, 80% reduced breast pain & Stimulate lactation
Baby & Mom-friendly - Manual Breast Feeding Pump is carefully made with materials that are non-toxic and non-harmful for baby & mom.
Unique Petals Massage Cushion - It gently stimulate the production of milk naturally