Pregnancy Support Pillow
SKU: 12183989-purple-united-states
Sorry, this item is out of stock
BEST PREGNANT SLEEP EVER!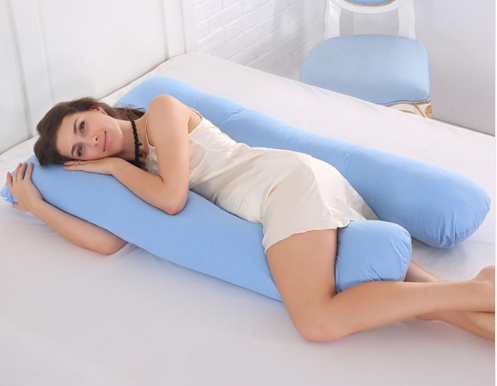 This pillow is Truly Comfortable!
Get the best, healthiest sleep possible, this design is perfectly ergonomic. of course its important to sleep well but its also necessary according to doctors.
 The best sleep position during pregnancy is "SOS" (sleep on side). Even better is to sleep on your left side. Sleeping on your left side will increase the amount of blood and nutrients that reach your baby. Keep your legs and knees bent, and put a pillow between your legs.
Made out of the most comfortable materials such as polyester & cotton to provide a non-static, soft, comfortable and Cooling effect to user.
BENEFITS: 
Reccomended For Safe Sleep  - Provides proper support increasing blood flow. T

his 

position

 allows gravity to put less pressure on your diaphragm.
Comfortable - This pillow is simply extremely comfortable and ergonomic, causing you to get the deepest sleep. Get all you can while you can! 
Quality Materials - Made with safe materials that is soothing for both baby and Mother. infant and mother. 
Newddler 6 Point Service Checklist