Fun way to learn on how to tie a shoelace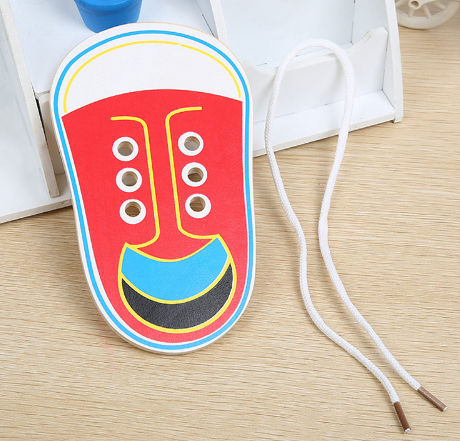 There are times when we are not around our kid specially inside school. Learning how to tie their own shoelace is important because it might cause accident if left unattended. 
This Shoelace simulator is a toy wherein they will assemble the whole shoelace and tie it at the end. It is a good way to develop creative thinking in their brain. 
It is made up of wood and colored with non-toxic paint that will assure parents that it is safe to use for their children.